Our Services
At level eye Medical Center, diagnosis and treatment of eye diseases in children is carried out by our specialist doctors with technological devices.
Cataract is one of the most well-known eye diseases among the public. It is a condition in which the lens inside the eye loses its transparency, revealing a hazy vision.
Get rid of your glasses with the Excimer laser method!
Glaucoma, also known popularly as "eye pressure, Blackwater disease", is a common eye disease that affects millions of people. If left untreated, it can cause vision loss.
Its most general explanation is the condition of losing the parallelism of the eyes. It is one of the eye diseases that can be treated and does not permanently block vision.
Contact lenses are devices that temporarily eliminate the existing refractive error by settling on the cornea, which is the front part of our eye, providing clear vision during the time it is installed.
Eye Health Advice
If you have such a habit, quit immediately. Eye rub, which seems harmless, causes keratoconus disease.
If you're having trouble seeing
Can make an appointment with our specialist physicians
You can be examined with Modern technology.
Pay Attention to Hygiene!
Conjunctivitis disease, known as eye allergy, is transmitted by using common make-up, unclean hands and shared towels.
A routine eye examination can diagnose not only eye diseases, but also many diseases, from diabetes to high blood pressure, at an early stage. Have an eye exam at least once a year.
Visual Acuity Test
Glasses Examination
Eyelid Examination
Examination Of Eye Muscles
Eye Pressure Measurement
Biomicrosbic Examination
Eye Bottom Examination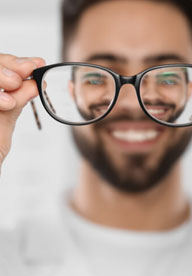 Even if it is temporary, symptoms such as vision loss, double vision, fading colors, flashes of light in the eye require immediate intervention. If you experience these symptoms, contact your ophthalmologist without delay.
Stinging and burning sensation in the eyes,
Itching in the eyes and feeling of foreign matter,
Sensitivity to wind and smoke in eyes,
Eyestrain
All these symptoms can be a harbinger of dry eyes.